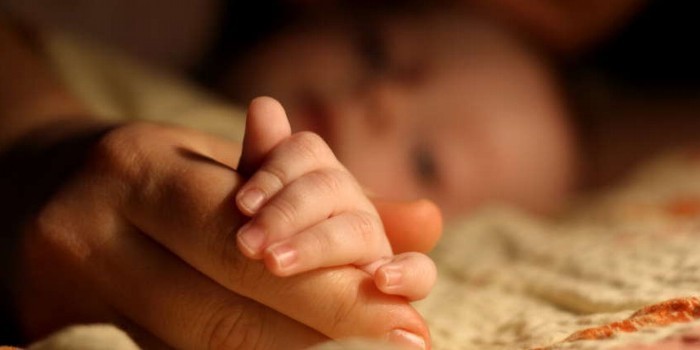 Silných chlapských povídaček stylu "mě se to stát nemůže" je slyšet po neštěstí vždy dost, ale je to krutý omyl. Člověk díky svým smyslům dokáže vznik požáru zaregistrovat tehdy, nachází-li se v bdělém stavu a v prostoru vzniku požáru. Ovšem ve spánku, nepřítomnosti nebo z jiných důvodů je odhalení vznikajícího nebezpečí ztíženo, či dokonce znemožněno. Nejjednodušším řešením je instalace požárních hlásičů, které upozorní spící obyvatele, nebo sousedy na vznikající nebezpečí. Při úniku jedovatých plynů ale tuto skutečnost lidé nezaregistrují ani v bdělém stavu. Každoročně dochází k několika zbytečným úmrtím, kterým šlo zabránit. Příčinou takových úmrtí je otrava oxidem uhelnatým, dále CO.
Co je oxid uhelnatý
CO je silně jedovatý plyn, který se uvolňuje při spalování paliv. Do těla se dostává dýcháním, je neviditelný, bez chuti a bez zápachu, proto se mu lidově říká tichý zabiják. CO se vdechováním váže na červené krevní barvivo hemoglobin asi 220x lépe než kyslík a proto jeho odstranění z krve trvá mnoho hodin až dní. Stačí velmi malá koncentrace CO, aby zablokoval schopnost krve vázat a přenášet kyslík. Vzniká tak tkáňová hypoxie s možností až tragických důsledků pro organismus s následkem smrti. Prvními příznaky přítomnosti CO ve vzduchu je obvykle bolest hlavy a nevolnost, bušení krve ve spáncích, závrať a těžké dýchání s pocitem tlaku na prsou. Následuje celková slabost podobná opilosti, nevolnost a zvracení. V poslední fázi, která následuje velmi rychle, zčervená pokožka a teplota těla vyskočí nad 40 °C, ale to již bývá pozdě, protože postižená osoba ztrácí poslední zbytky sil ve svalech k pohybu a jednání. K selhávání životních funkcí dochází velmi rychle díky přímému ohrožení mozku. U těžkých otrav a otrav s následkem smrti má kůže postiženého zvláštní světle červený odstín připomínající třešně. Pokud nejsou následky otravy smrtelné, může postižená osoba utrpět poškození centrální nervové soustavy, které vede k demenci nebo nezvládání základních životních funkcí bez pomoci. Nebezpečná koncentrace CO může vzniknout v důsledku jedné či více podmínek:
Vadný nebo neodborně nainstalovaný spotřebič
Zanedbaná revize spotřebiče
Vadný odtah spalin od spotřebiče
Nedostatečný přívod spalovacího vzduchu
Rizikovými místy jsou zejména malé a stísněné prostory - například malé byty s vlastním kotlem, karma v koupelně apod. Tento problém nastává např. v baťovských domcích. V koupelně je umístěn plynový průtokový ohřívač vody. Bez problémů funguje mnoho let až do doby, kdy dojde k výměně obyčejných dřevěných oken za plastová, která v konstrukci rámu a křídla nejsou vybavena větrací klapkou, umožňující přivedení spalovacího vzduchu do místnosti podle technických norem.  U starých oken byl tento přívod zajištěn netěsností okenních spár, avšak plastové okno dokáže prostor utěsnit dokonale. A tady nastává obrovský problém a riziko. Utěsněním malého prostoru dojde při provozu plynového ohřívače ke spotřebování veškerého vzduchu v místnosti, spotřebič nemá potřebný vzduch ke kvalitnímu spalování zemního plynu, do místnosti se začíná uvolňovat CO a k tragédii není daleko.
Prevence otravy oxidem uhelnatým
Kromě provádění revizí a kontrol je účinnou prevencí instalace signalizace nadměrného obsahu CO. Takové řešení existuje v podobě elektronického detektoru CO.  Detektor je jednoduché zařízení, které monitoruje prostor, registruje zvýšenou koncentraci CO a podle stavu zamoření vydává výstrahu. Pořizovací cena kvalitního a spolehlivého detektoru CO se pohybuje od 1000 Kč.  Příznivá cena, snadná instalace a jednoduchá obsluha s vizuální kontrolou jsou důvody, proč už nebude záchrana lidských životů jen otázkou pořizovacích cen, ale také otázkou odpovědnosti za své jednání. Za cenu benzínu pro jedno naplnění nádrže auta můžete získat jistotu, že vy i vaši nejbližší budou ve zdraví nejen usínat, ale i vstávat. Cena života - k nezaplacení!
Zdroj: www.detektor-shop.cz, www.modernipanelak.cz